Couch Stories illuminates the art of resilience and demonstrates that struggles can be changed from pains to gains. Esteemed psychiatrist and entertaining storyteller, Dr. Perry Mandanis, explores every aspect of life's challenges from the merely irritating to the life altering. Dive into this sometimes raw journey of vulnerable real life moments, inspiring guest interviews, and tough lessons learned while navigating some of life's most uncomfortable (and sometimes comical) experiences. Examine the universal understanding of struggle, how it cracks us open and ultimately redirects us for greatness on the other side. A place for stories that aren't just good, they're good for you.
S1E18: Feelings Are Like A Box Of Crayons
S1E8: Interview with Tim Richards, Head of Pomfret School
Coronavirus: Taking Care of Yourself from the Inside Out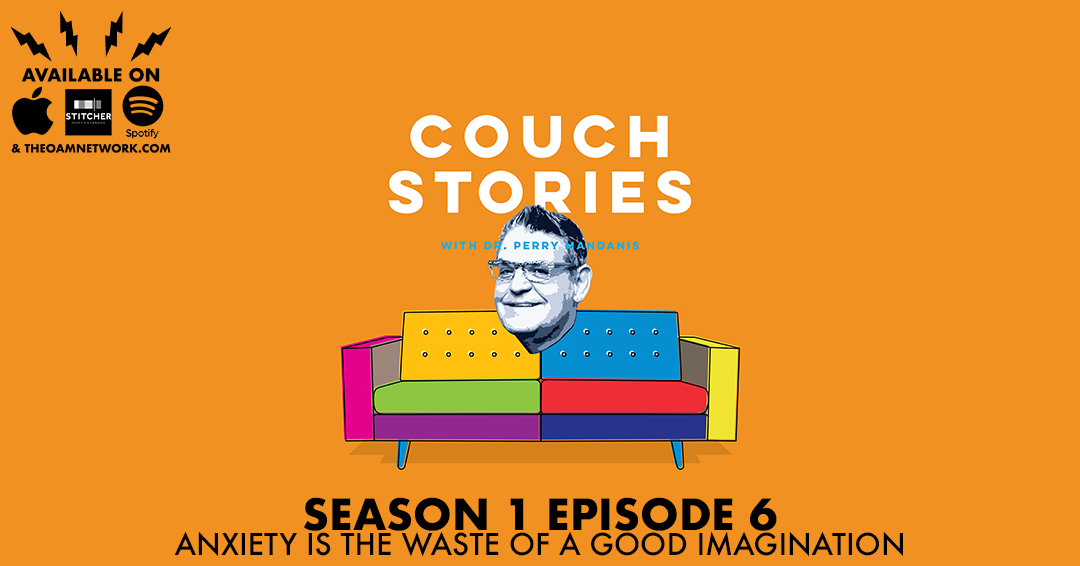 S1E6: Anxiety is the Waste of a Good Imagination
S1E4: Everybody, Embrace Yourselves!
S1E3: Bitch, I AM the Secret Ingredient